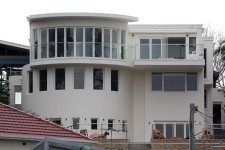 Renovations
Sometimes just removing an existing wall that opens up your living areas can completely change the feel of a house. Adding simple things like sky lights, windows, bi-fold doors, changing flooring etc can bring an old style house into modern living.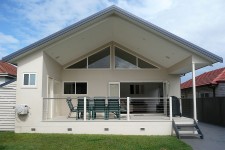 Rear Additions
When you're just after an extra living area, one more bedroom or any additional space, a rear addition could be the way to go. This can often be a quick, easy and cost effective solution to your family's growing needs.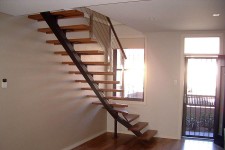 First Floor Additions
Often, when we start to run out of space in our home, our first thought is to move and try to find another property that suits all our needs. But on most occasions we love where we live and the expense of moving is just out of reach. This is why we at Michael Downing Constructions believe that building a first floor addition can be the easiest and lest interrupted type of building. It can also work out cheaper in the long run.
Jobs with difficult access
Sometimes, ease of access is not always available, but we at Michael Downing Constructions specialise in this area. We have set ourselves up in a way to cater for those who may have a challenging idea due to site access. This way everyone has the opportunity to improve their home and lifestyle.

In addition, we can also offer you:
Architectural Designs/ Plans
Structural engineering
Principal Certifying Authority
Survey Reports